Welcome
Darke County Veterinary Service L.L.C. is a full service veterinary clinic and boarding facility dedicated to providing quality healthcare to both small animals and horses in a family oriented atmosphere. We pride ourselves on having state of the art diagnostic equipment and a treatment facility to provide superior care for your pet or horse.
Love Your Pet, See Your Vet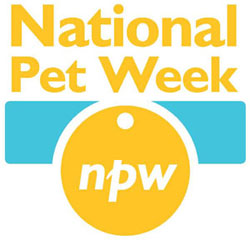 During National Pet Week, May 4-10, 2014, veterinary medical teams across the country are urging pet owners to show their love for their pet by visiting their veterinarian. The theme for National Pet Week, "Love your Pet, See Your Vet," reflects the sad fact that despite more people than ever before consider their pet to part of the family; fewer pets receive important, regular, routine health care that can lead to longer and healthier lives. National Pet Week, May 4-10 was created to celebrate the importance of the human / animal bond and promote responsible pet ownership.

During this week, Dr. Chris Gilbert and Darke County Veterinary Service will be celebrating by rewarding every patient seen by Dr. Gilbert in the office during National Pet Week with a free dose of Frontline Flea & Tick Prevention. Call this office today at 937.548.9060 to schedule your pets appointment today!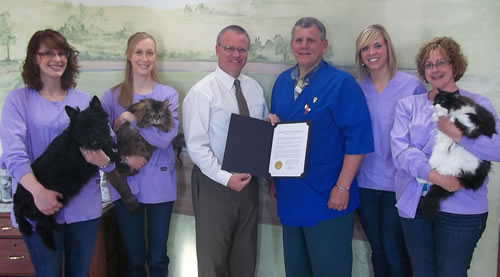 What's New?
Congratulations to Dr. Gilbert for serving the people and animals of Darke County for 30 years!
Check out Daily Advocate for an article honoring Dr. Gilbert
as a Pillar of the Community!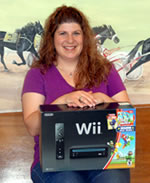 Another congratulations to 2012 Merial Wii giveaway winner,
Brandi Howell!
Directions
View Larger Map
Darke County Veterinary Service, LLC - 7630 State Route 118, Greenville, OH 45331